About Felicity McCullough:
Felicity McCullough has a wide variety of interests and has been taking photographs for many years, as well as illustrating and painting. A keen photographer, Felicity has published some of her photographs in bite-sized glimpses in her series 'Places to Visit'.
'Wood Fired Ceramic Pots' is the first in her series 'Learn Something New'.
Whilst researching and writing the book, Felicity has gained a great deal of knowledge and in this short and easy to read publication, she shares this important material with you, as wood firing of large pots, is becoming a dying craft.
Felicity has illustrated the subject matter herself, in her own artistic style, which adds further interest to the subject matter.
The book is available both as a colour illustrated paperback, and as a black and white illustrated paperback. It is also available as an e-Book, all of which are available through Amazon's website.
<![if !vml]>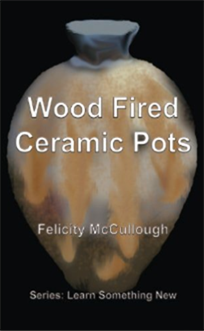 <![endif]>
Colour Illustrated Paperback ISBN: 978-1-78165-075-2
<![if !vml]>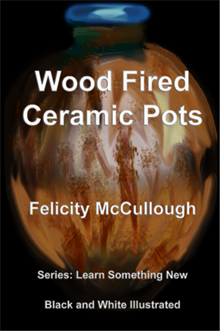 <![endif]>
Black and White Paperback ISBN: 978-1-78165-077-6
<![if !vml]>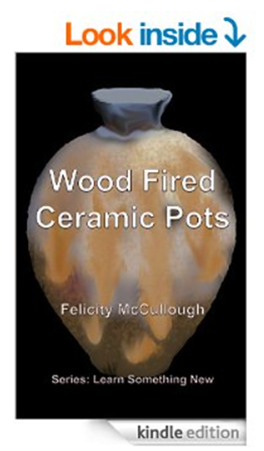 <![endif]>
Kindle E-Book: ISBN: 978-1-78165-076-9
Subject:
#WoodFiredCeramicPots, #Wood, #Fired, #Ceramic, #Pots, #Pot, #BernardLeach, #WoodFiredKiln, #LearnSomethingNew, #SvendBayer, =CraftCouncil, #WilliamCookworthy, #MalcolmCardew, #LordEccles, #Potter, #WenfordBridgePottery, #Pottery, #BrannamPottery, #CliveBowen, #Anagama, #Kiln, #Kilns, #crossdraught, #Ash, #Ember, #Silica, #Shells, #Bellaminejars, #Stokeholes, #wood, #DouglasFir, #Poplars, #Stoking, #woodfiredpots, #Ceramic, #stonewareclay, #clay, #sandyclay, #Kakiglaze, #glaze, #glazes,
Keywords:
Wood Fired Ceramic Pots, Wood, Fired, Ceramic, Pots, Pot, Bernard Leach, Wood Fired Kiln, Learn Something New, Svend Bayer, Craft Council, William Cookworthy, Malcolm Cardew, Lord Eccles, Potter, Wenford Bridge Pottery, Pottery, Brannam Pottery, Clive Bowen, Anagama, Kiln, Kilns, cross-draught, Ash, Ember, Silica, Shells, Bellamine jars, Stoke holes, wood, Douglas Fir, Poplars, Stoking, wood fired pots, Ceramic, stoneware clay, clay, sandy clay, Kaki glaze, glaze, glazes, throwing pots, glazing, Celadon glazes, Shino glazes, kiln ash, potters mark, Chawan, cartoon, Felicity McCullough,